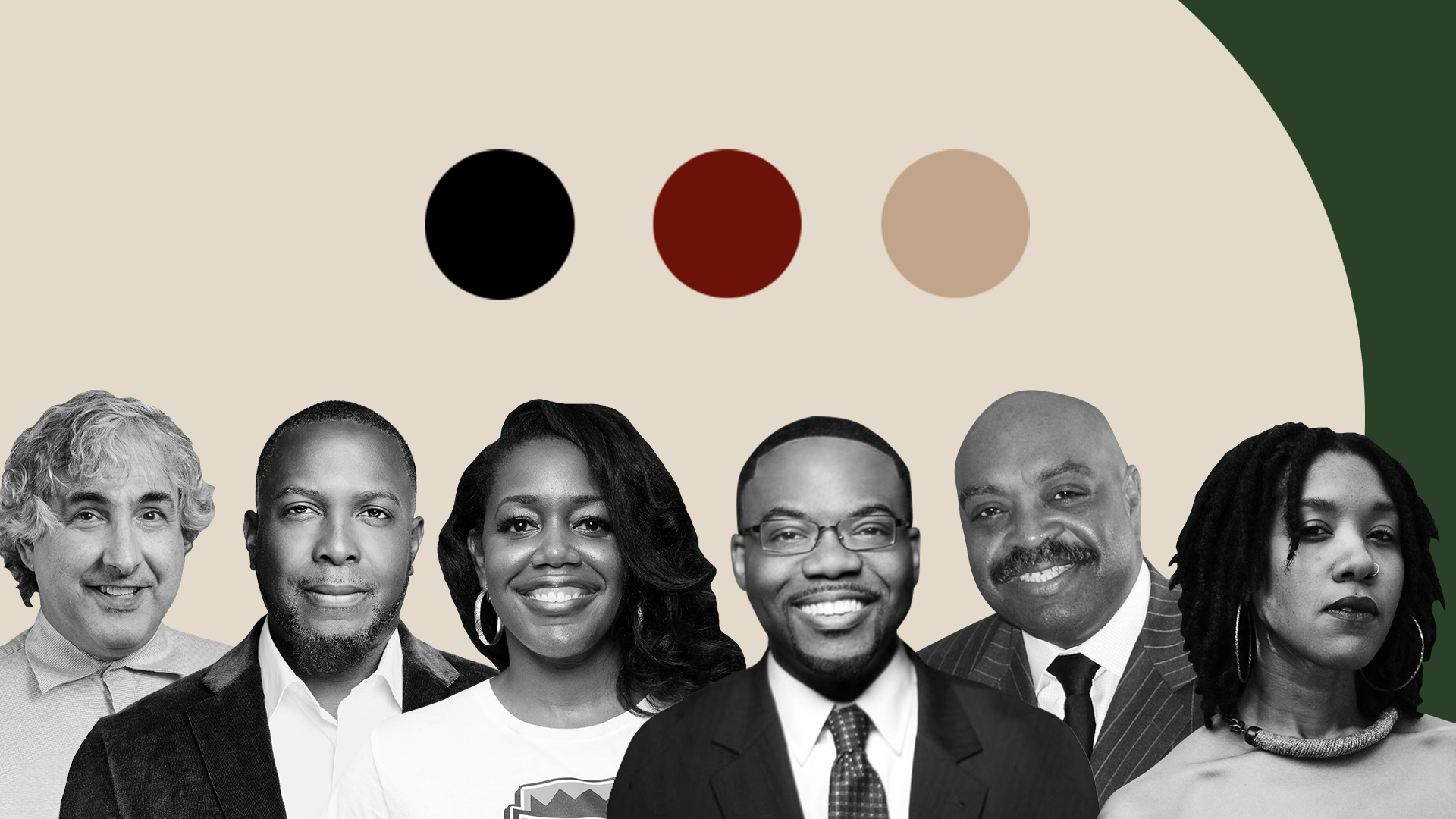 Remaking the Economy:
Black Food Sovereignty, Community Stories
Wednesday, January 25th, 2:00pm - 3:30pm ET
What does the struggle for Black food sovereignty look like at the local level? Join the conversation as Black food justice leaders from four communities—one from Mississippi, two from North Carolina, and one from New Jersey—share their experiences. In this Remaking the Economy webinar, participants will discuss the interconnections between food sovereignty, racial and economic justice, and community building.
Participants in this special 90-minute webinar were all article authors of NPQ's recent series on Black Food Sovereignty: Stories from the Field, published last month. Our panelists are:
Pastor Keith Davis

is President and CEO of the Camden Dream Center's Technology Training School in Camden, New Jersey.

Demetrius Hunter

is the founder, owner, and operator of Black Farmers Hub in Raleigh, North Carolina.

Julian Miller

is founding Executive Director of the Reuben V. Anderson Center for Justice at Tougaloo College in Mississippi.

LeeAnn Morrissette

is Communications and Culture Director of the National Black Food & Justice Alliance.

Brielle Wright

is a board member of Black Farmers Market, which operates in the cities of Raleigh and Durham in North Carolina.
This webinar will explore:
How has the movement for Black food sovereignty developed over time? What are some leading movement priorities in the current moment?

What is the role of education in Black food sovereignty work? What needs to be taught and what needs to be unlearned?

How can a network of farmer co-ops develop to support Black food sovereignty in the Deep South?

How is the Black food sovereignty movement of today connected to previous generations of Black farmers?

How do Black farmers markets not only provide markets for Black farmers to sell food, but change mindsets and contribute to liberation?

How is the movement for Black food sovereignty linked to the movement for sustainability?

How can urban agriculture both be part of a broader network that, in addition to promoting healthy food, furthers community agency and economic self-sufficiency?

How can partnerships expand the reach of Black food sovereignty work?

What steps can nonprofits and philanthropy take to support the movement for Black food sovereignty?
Whether you're a social movement activist, nonprofit leader, board member, or engaged in community-based organizing, this webinar will provide you with real-life examples and lessons learned that can inform your work in your own community.
Register to learn how nonprofits and movement activists are advancing strategies to address the economic and social inequalities of our time!
The moderator for this webinar is NPQ senior editor and economic justice program director Steve Dubb. Steve has worked with cooperatives and nonprofits for over two decades and has been both a student and practitioner in the field of community economic development.

You can send your questions to webinar@npqmag.org to have them answered during the web event.