Ethical Storytelling for Nonprofits and Philanthropy
December 3, 2020 at 2pm - 3pm ET*
Join NPQ's Senior Correspondent and Investigations Editor, Amy Costello, for a complimentary, hands-on webinar about ethical storytelling and effective nonprofit communications. In a candid and practical presentation, Amy and her long-time producer, Freddie Boswell, will discuss the myriad ethical challenges they have confronted while covering nonprofits, philanthropy and international aid in their podcast, Tiny Spark.
Communications staff and nonprofit leaders will be challenged to wrestle with myriad ethical considerations when portraying the lives of those their organizations seek to help, whether these individuals live in the US or abroad; many of whom are in crisis or have experienced trauma. Using examples from their own journalistic work, this webinar will include practical discussions on topics such as:
How to meaningfully interview and portray people who have experienced trauma

Questions to ask yourself before writing about vulnerable communities

How to report on a project's failures or shortcomings
Faculty:
Amy Costello, Senior Correspondent and Investigations Editor, Tiny Spark Podcast
For four years, Amy was the Africa Correspondent for PRI's The World. She has also reported for NPR, PBS television, the BBC World Service, and The Guardian. Amy's television investigation Sudan: The Quick and the Terrible was nominated for an Emmy Award. In 2011, she launched Tiny Spark, which investigates nonprofits, philanthropy and international aid. It was acquired by The Nonprofit Quarterly in 2018.
Frederica Boswell, Senior Producer, Tiny Spark Podcast
Freddie began her career working on African News, Arts and Current Affairs at the BBC World Service in London. After a 2-year stint reporting from Zanzibar, Freddie moved to Washington, D.C. in 2010, and joined NPR's Morning Edition and later Tell Me More. She then spent a year traveling around the US with NPR host Michel Martin to produce the live events series Going There. Freddie has produced Tiny Spark from her base in the Middle East since 2016.
Sponsored by: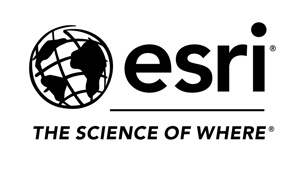 *The recording and slides of this webinar will be available on the NPQ website 2-3 days after the live event.